You've taken the first step!
..
Being here now shows that you are invested in making your retirement one of the most fulfilling, exciting, and happy periods of your life.
..
Whether you intend to keep working at some level or develop other interests, you're ready to plan a retirement that is rich with peace and purpose, interest and stimulation, rest and play, care and compassion.
..
When I retired a few years ago, I spent a lot of time spinning my wheels, feeling lost about what I really wanted to become in this new chapter of my life. Although I was "busy," I felt empty — until I found coaching.
..
Now I realize I could have started this exciting journey much sooner.
..
And that's exactly what I can help you do. I invite you to talk with me and explore how coaching can help you plan a more focused and rewarding retirement.
..
..
Grab the Opportunity
Right now you may be feeling overwhelmed with all the uncertainties the transition to retirement brings.
..
Wouldn't it be empowering to have a clear vision and prioritized bucket list of activities to look forward to?
..
Read on to learn how I can help you. Not only have I gone through this transition myself, I am trained as a certified retirement coach.
..
I know the territory and would love to serve as your guide!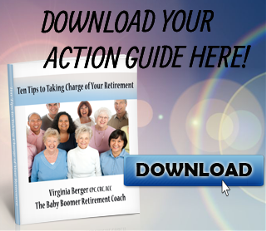 You'll need audio acrobat reader, so if you
don't have that you may download it for
free by clicking here. If for some reason
you don't receive the email within a couple
of minutes, please contact me.
"Baby Boomers about to retire or recently retired, I can help you create a purpose and action plan for your retirement that match your values and dreams, bringing you growth, fulfillment, and peace of mind."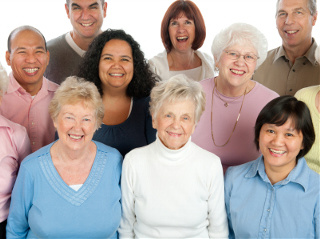 Through this coaching journey with me, clients…

Get clarity about how prepared they are for retirement




Create a vision of what they want



Develop an action plan with specific strategies

..




Work through any blocks to moving forward

Experience the joy and fulfillment that come from implementing the plan
..
For more information, to learn about my programs, or to request a FREE Inspired Retirement Strategy Session, please contact me at Virginia@thebabyboomerretirementcoach.com.   I or a member of my team will get back to you personally.